EXPERIENCE PROGRESSION WITH EMAS
EMAS Global facilitates online customized English language skill-based programmes for educational and corporate clients. With expertise and commitment, our internationally accredited Training Consultants develop essential skills for professionals and support them to communicate effectively.
EMAS Global partners with British Institution Notting Hill College and offers international certifications for teachers and educators.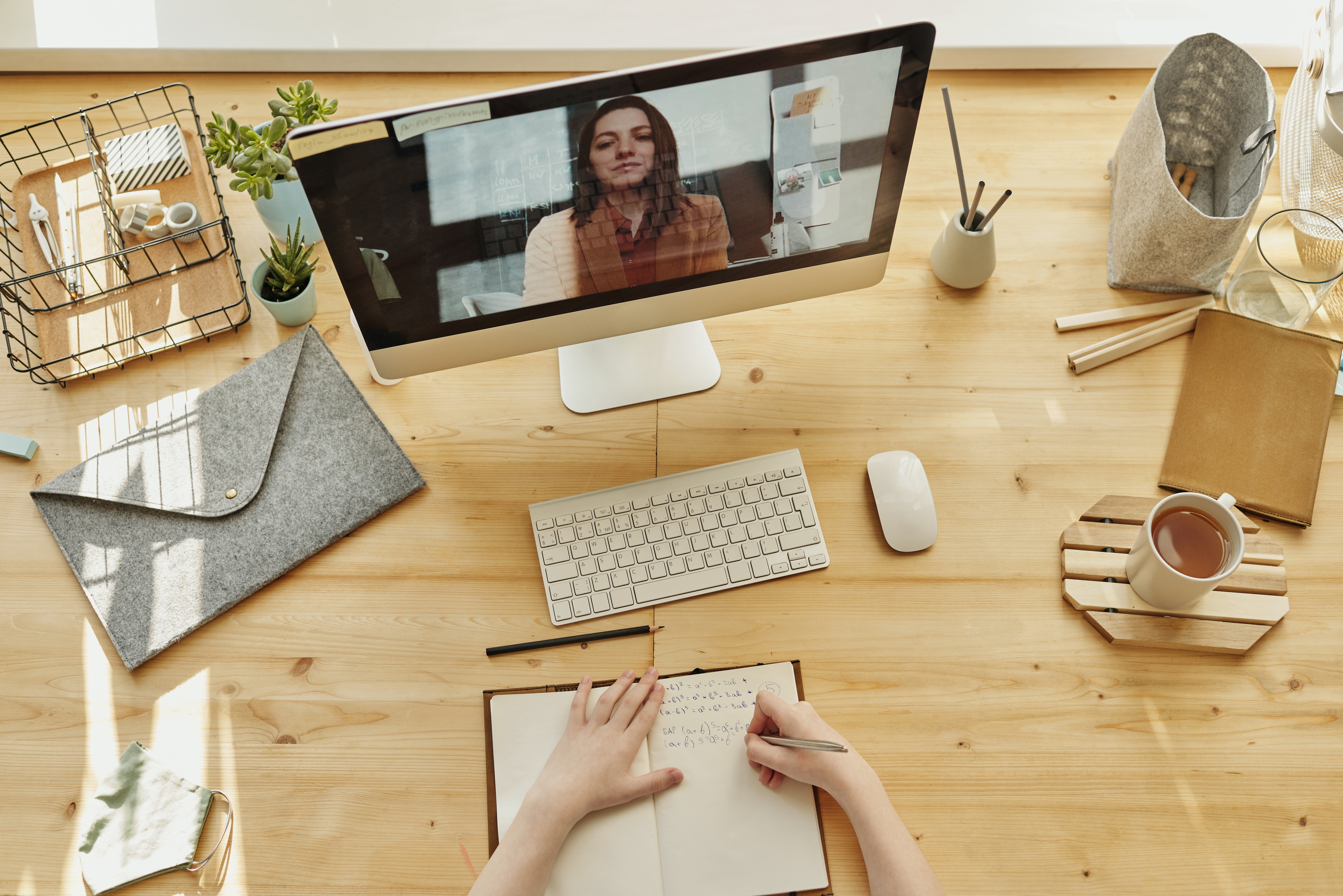 I would like to call her 'mentor' instead of teacher.
When I started studying my English language course from EMAS, I was not confident and secure enough in my English language skills. I was quite nervous as well.
To have Ms. Saadia Qureshi as my instructor, I would say: "was lucky". She is an excellent teacher and such a positive person that makes her classes very enthusiastic and makes you feel more interested to study. Her teaching was varied and flexible, always working in with my language needs.
Being a student of Ms. Saadia was absolutely fantastic, besides being an excellent teacher,she encouraged myself to believe when I was not believing: "to be confident in my English language skills." She gave me lots of opportunities to talk and express myself. She helped me believe in myself.
I would love to recommend EMAS to folks (aiming to ace their IELTS and other English language testing exams) since it has all the ingredients necessary in the recipe of success. EMAS believes in 'Teamwork makes the dream work', so guys that's exactly the place you need to register yourself with.
Abdullah Qureshi
Spoken and IELTS Programmes

Firstly…I would like to say thanks to you respected Ms. Saadia Qureshi for your help and guidance during this course.
I also wish to appreciate Sir Abdur Rehman's efforts in making this course effective and easy to be understood by his smooth explanation! This course was amazing and I gained a lot of vocabulary from this course. There were many new things which I had learned from this course. It makes the language much easier and we become more familiar to speak in the formal and casual situations.
I would like to really recommend this course to everyone!
Mariam Allah Ditta

I'm lacking words to describe my feelings of pride, to have such a learning Forum, but I would try here to share my thoughts regarding EMAS.
It was really a tremendous learning experience with EMAS. The time I spent at EMAS boosted my confidence and knowledge, It was an innovative and interactive learning experience. The quality learning ultimately enhanced my speaking skills and performance in field.
It was an exciting journey as EMAS really provided quality learning. Thanks EMAS to make me confident in all 4 skills! I would love to become a part of more programmes INSHALLAH
Shazia Hashmi
Speak English Programme

I remember when I first had a conversation with Ma'am Saadia Qureshi regarding IELTS preparation. I was so confused until I started to notice what an excellent teacher she is. IETS preparation became easier and I understood things in a much better way. Thanks to her dedication and hard work!
Maham Javed
IELTS

Indeed. Thank you so much for such engaging sessions! I was expecting boring lectures, however my learning was a lot of fun!
Misbah Munir
IELTS- Weekend Booster

My experience with Ms. Saadia proved to be a fruitful one. I went to her with no knowledge of any of the papers. She helped me develop all 4 skills through practice sessions and paper practice. After 20 sessions, I was ready to sit for my exam and managed to score a higher band than required.
Dania
IELTS

EMAS kept me motivated and gave me a healthy, encouraging and inspiring support network of friends and tutors. Ms. Saadia Qureshi and Ms. Mehreen Gillani are highly skilled and talented. They are experts in their profession. For the first time I felt myself in safe hands. They diagnosed our struggling areas and customized the content accordingly. Thanks my mentors for turning a stressful year into more fun and doable than I ever anticipated! Love you both and I miss my time at EMAS!
Sana Shoukat
IELTS

EMAS Global provided me with the motivation needed to reattempt IELTS and score better bands. The mentor Ms. Saadia, makes her students learn at their own pace and provides the detailed feedback needed to improve skills for IELTS. She makes herself accessible to her students for as long as they wish to work and get it checked from her despite her busy schedule. Highly recommended learning platform for working individuals! 🙂
Fatima Tuz Zahra
IELTS

I took weekend booster course from Saadia Qureshi and I must say that it was the best learning experience of my life! She is so proficient in her methods of teaching that I was not just confident before the exam, but I had no nervousness while attempting it. As it was my first experience of online training, I was not sure if it was going to work for me, but it turned out to be a great experience! Moreover, she was extremely flexible in the timings and her ways of teaching. I would highly recommend EMAS for anyone wanting to acquire training for IELTS or other language courses, because they are simply the best. Keep up the good work guys!
Sehar Tehreem
IELTS

Saadia Qureshi is an exceptional teacher. She helped me reach my desired goal of Band 08, through her high-quality learning methods and well-prepared materials. I would definitely recommend her to anyone preparing for IELTS.
Dr. Rehma Hamid
IELTS